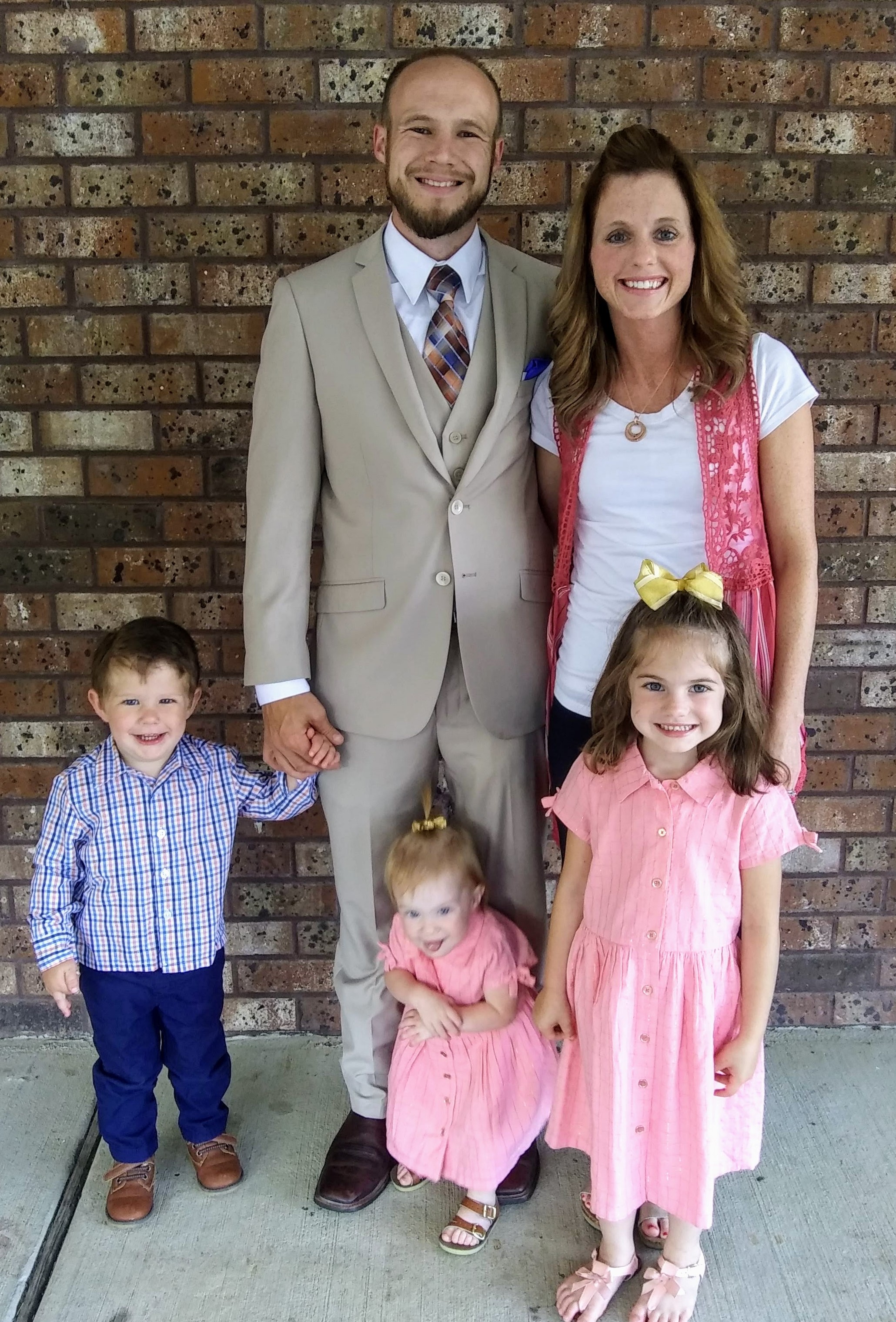 Pastor Robideau grew up in a Bible-believing, Christian home and accepted Christ as his personal Saviour in March of 2005. He surrendered his life to the Lord shortly after that. After graduating high school, he went on to Bible college where God continued to work on his heart and called him to the Gospel ministry. He graduated from Providence Baptist College in May of 2011.
Pastor Robideau met his wife Bethany the summer before his senior year of Bible college and they were married in August of 2011. Since then, the Lord has blessed them with three children, Julianna, Micah and Faith.
The Robideau family joined Lighthouse Baptist Church in October of 2019. Prior to the Lord bringing the Robideau family to Lighthouse Baptist Church, Pastor Robideau served the Lord faithfully in Terre Haute, IN and in Summit, MS. The Robideau's are excited to be serving the Lord with Lighthouse Baptist Church in the Columbus, MS area, specifically working with our youth and music ministries.